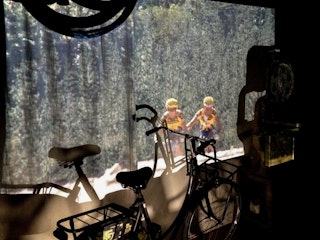 An Epic Tale
No South African team has ever won the Cape Epic, nor has any South African mountain biker worn the coveted World Marathon Champion's rainbow jersey.
In 2011, David George and Kevin Evans of Nedbank Team 360Life set out to remedy this. In their quest to compete with the very best, they would have to overcome obstacles and setbacks more daunting than they ever imagined.
This is their story.
RELEASED
2012
DURATION
79 mins
AWARDS
Best Documentary Feature Film, Ruby Mountain Film Festival 2012
FILM FESTIVAL SELECTION
2012 Encounters
2012 Kathmandu International
2012 Ruby Mountain
2014 DAG Turkey
BROADCAST
Multichoice (Africa)
FILMS