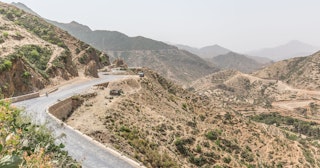 M E R H A W I
In 2012, at the Tour of Rwanda, we met a precociously talented 18 year old cyclist who dominated the early stages of Africa's biggest cycle race.
Since then we have been following Merhawi Kudus' progress as he transitioned his success onto the global stage by completing the Tour de France as a 21 year old.
We were fortunate to head to Merhawi's home in Asmara, Eritrea, to capture his story first hand.
#watch_this_space
RELEASED 2019
DURATION 5 mins
FILMS